Falleció Fernando Villaroel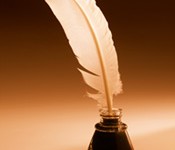 Talca, Chile— Después de una enfermedad prolongada, Fernando Villaroel se ha morido.  Sirvió al Señor en Chile como un predecador de la rectitud, y influyó en las vidas de muchos.  Ofrecemos nuestras condolencias a su esposa, Gloria, y su familia.  Ofrecemos nuestras oraciones a Dios sobre su nombre y sobre el nombre de su familia.
After an extended illness, Fernando Villaroel has died.  He served the Lord in Chile as a preacher of righteousness, and influenced the lives of many.  We offer our condolences to his wife, Gloria, and their family.  We offer our prayers to God on his behalf and on the behalf of his family.
*/ -->