Tips from Don Quixote to Sancho Panza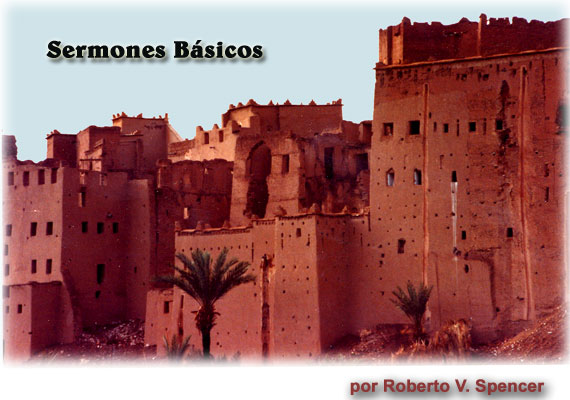 Tips from Don Quixote a Sancho Panza,
Paul to Timothy
<<This I write . . . so if it takes me, know how to behave in the household of God,
which is the church of the living God, the pillar and ground of truth>> (I 3:14-15).


The book Don Quixote of La Mancha, written by Miguel de Cervantes Saavedra.
INTRODUCTION: The story begins on the occasion when Don Quixote, decided guides Sancho Panza on how to behave to be governor of "the promised island." – Page 552
I. – " First, O son, thou must fear God, because fear is wisdom, and being wise, thou canst not err in anything . "
1.      The fear of God is the first virtue that we must have :
a)      Job 28:28 : " And man said, Behold, the fear of God is wisdom, and the
depart from evil is understanding . "
b)      Proverbs 1:7 : " The beginning of wisdom is fear of the Lord, but fools despise wisdom and discipline . "
c)      Proverbs 3:7 : " Be not wise in thine own eyes: fear the LORD, and depart from evil ; "
d)     I Peter 1 : 17 : " And if ye call on the Father, who without partiality judges according to each one's work, conduct yourselves in fear all the time of your pilgrimage ; "
e)      I Peter 2 : 17 : " Honor all men. Love the brotherhood. Fear God. Honor the king . "
f)       Matthew 10 : 28 : " And fear not them which kill the body but can not kill the soul: but rather fear him who can destroy both soul and body in hell . "
g)      Romans 11 : 20-21 : " Well, by their unbelief they were broken off, but by faith you're standing. Do not ensoberbezcas, but fear .  21 For if God spared not the natural branches, to spare you either. " 22 Behold therefore the goodness and severity of God … "
"The Fear of God is an attitude of reverence, admiration, respect, appreciation and recognition that we have God.
II .- "Secondly, thou must keep in view what thou art, striving to know yourself, which is the most difficult knowledge that can be imagined. Will meet the non-puff like the frog who wanted to catch up with the bull ; "
-2-
1.      The self is a prerequisite that Christians should have: We know: a) about us – b ) where we came from c) and where we go .
a)      II Corinthians 13:5 : " Examine yourselves, whether ye be in the faith, prove yourselves. Do you not know yourselves, that Jesus Christ is within you, unless you fail the test? "
b)      Romans 6 : 1-22 : – We are children of God, we sin, because Christ freed us, now we are servants of God and we hope to be able to obtain eternal life, if we endure faithful to the end: Revelation 2:10 .
c)      Ephesians 4 : 17-24 : – We can not walk the walk like the world in sin, but as children of God in holiness.  Ephesians 5:8-20.
III .- " Rejoice, Sancho, humility in your lineage, and not ashamed to say you come from farmers; ". – Make         gala "means: do appreciate your humility. – " not ashamed "or is not ashamed of our poverty (for example).
1. Christians must learn to be humble. Christ said in Matthew 11:29 : "… and learn from Me, for I am meek and lowly in heart: and ye shall find rest for your souls."
2. Example of Paul: Philippians 4:12 . – Ref Romans 12:16 , James 4:6 , I Peter 5:5-6 .
–Roberto V. Spencer   —  /211Tr.                                                                                                                        – 638 Words