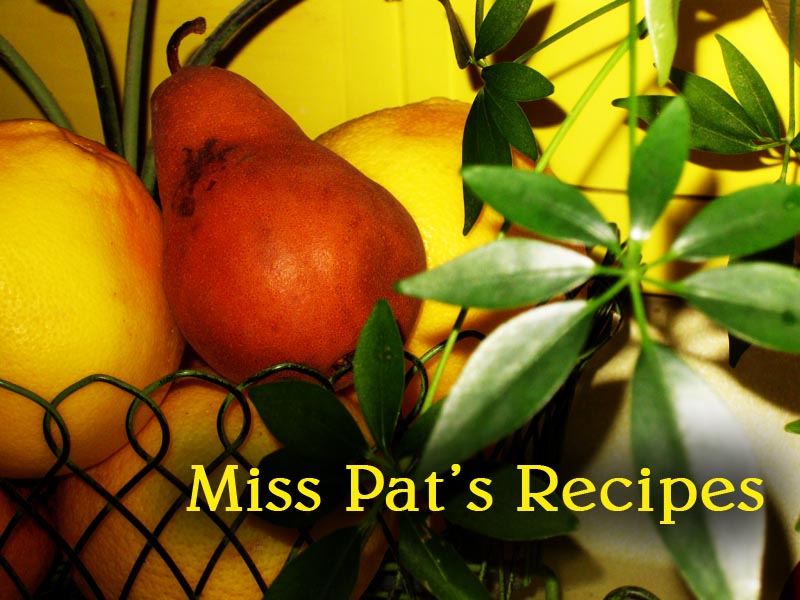 [1]
Roasted Red Peppers & Sauerkraut Salad
Easy to make and healthy to eat—
[2]
M
y husband and I wanted a light supper, so I made Spanish roasted red peppers and a small salad.  I served the meal with a small baguette, butter, and Swiss cheese.   Both of us enjoyed the peppers and salad so much that we decided that I should share these recipes with you.
Roasted Red Peppers
2 red bell peppers
2 tbs extra virgin olive oil
1 tps balsamic vinegar
salt
pepper
Preheat oven to 450º (use convection, if you have it.)  Wash the peppers, dry carefully and place in a pan.  Roast for 10 minutes on one side, turn over, and roast the other side another 10 minutes.  Remove from oven and cover with foil.
When peppers are cool enough to work with, remove stem, skin, and seeds.  Slice into strips and place in a bowl and toss with olive oil, vinegar, salt and pepper.  Serve as is, or use in recipe calling for roasted red peppers.  Enjoy!
Sauerkraut Salad
1 Persian cucumber or 1/2 large cucumber, diced
2 tomatoes, diced
1 stalk celery with leaves, diced
1 tsp onion, diced fine
1/4 cup sauerkraut & a little of the juice
2 tbs mayonnaise
salt and pepper to taste
The secret to this salad is fresh organic sauerkraut that has live probiotics.   Place the vegetables in a bowl.  Top with  mayonnaise.  Salt and pepper.  Drizzle with a little extra viergin olil oil.  Mix and serve.  Enjoy!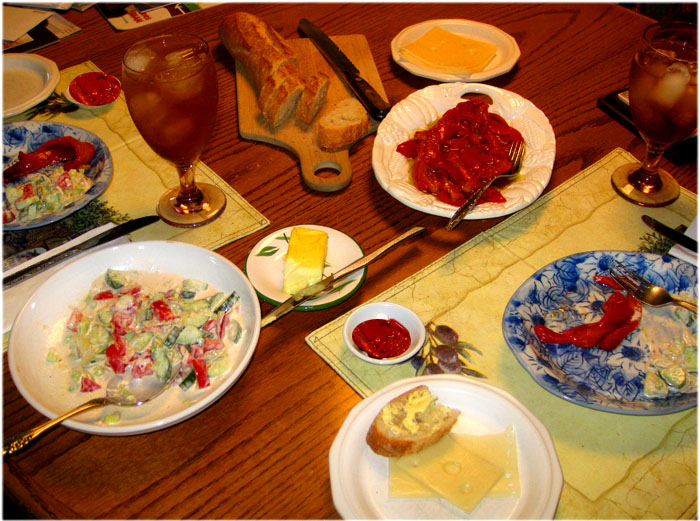 [3]